PC repairs and upgrades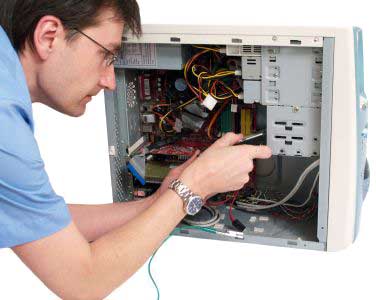 Squirrel Solutions Ltd offers a fixed cost on-site PC repair service to customers in the Gloucestershire, Bristol, North Somerset and Wiltshire areas. If your computer is playing up, we'll come out and repair it for a flat fee of £100, plus any required parts.
As part of the service, we provide a full virus and malware scan (including an offline scan) and will ensure that you have up-to-date antivirus software installed and functioning.
Any failed hardware (for example hard drives) will be invoiced at cost. You pay only the flat rate, plus the cost of any components.
And if the computer can't be fixed, we won't charge you.
Please note that as of April 2014 we can no longer offer this service to users of Windows XP, and would encourage you to upgrade your PC. Squirrel Solutions Ltd offers a full data recovery and transfer service should you wish to purchase a new system from us.
For more information please contact us.