Small business IT starter kit now available for £2495 - save over £500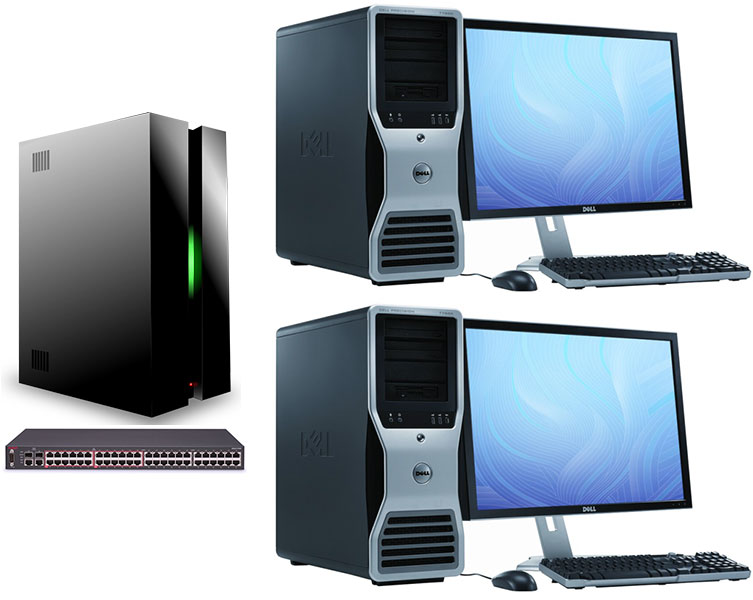 17th October 2016 We are pleased to announce the availability of a Small Business IT Starter Kit, suitable for new businesses or existing businesses who wish to upgrade their IT systems. This package contains:
• 2TB unix-based server / domain controller (normally £1495)
• Rack-mountable gigabit switch (normally £149)
• Two A-series workstation PCs with Windows 7 and Microsoft Officer (normally £695 each)
Special offer price: £2495
The separate selling price of these items is £3034, saving you over £500 when purchased as a package.
Need more than 2 workstations? Not a problem. We can supply additional workstation PCs at £500 per machine when purchased as a package - that's nearly £200 savings on the normal selling price.
Workstations are supplied with Windows 7 Ultimate Edition and Microsoft Office 2016 Professional. Specifications are AMD A-series APU, 8GB RAM, 120GB SSD and 21" widescreen monitor. PC speakers are not included as standard but can be supplied at no extra cost if required - please specify when ordering.
This offer is valid until close of business on Tuesday 28th February 2017.