New range of micro-servers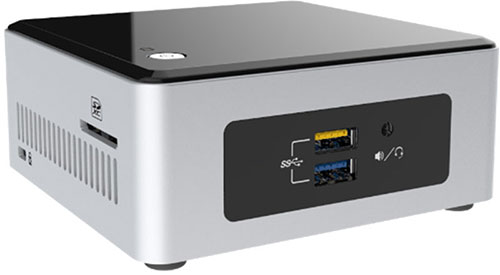 5th February 2016 Squirrel Solutions is pleased to announce the availability of a new range of micro-servers in an ultra-compact form factor.
Measuring just 4 inches square by 2 inches deep, these servers are every bit as powerful as their full-sized counterparts, and are ideal for small businesses where space is at a premium.
There is not sufficient space in the casing to fit mirrored (RAID) hard disks, therefore the system is supplied with a 1TB SSD for speed, reliability and low power consumption. A larger SSD (2TB) is also available (price on application).
Prices start at £1,495 for the 1TB model, which includes delivery, installation and configuration, 12 months RTB warranty with 90 days on-site warranty, and 12 months cloud backup.
For more details or to order, please contact us or call (01453) 845735.